About MFB Publications

MFB Publications is a company committed to supplying quality French products and curriculum for Christian schools. We offer a complete Christian curriculum for teaching French as a second language from Kindergarten to grade 8. This curriculum is based on and meets the requirements for F.S.L. in Ontario, B.C, and Alberta (Canada).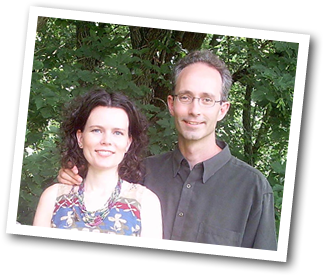 We have endeavoured to produce quality products at a reasonable cost to make our curriculum affordable for every school. Our Teacher's Manual is designed so that a teacher who is not bi-lingual can confidently teach the curriculumwith the help of the CD, detailed Lesson Plans and Flashcards.
Developing a curriculum is a great responsibility and we have attempted to create a program that is both comprehensive, yet not overwhelming.  We chose to take a classical approach to learning a foreigh languages which includes oral conversation, lessons in phonetics and grammar, reading and writting and a variety of ways to practice it all.  She felt that in the long run, this was the best way to give students a strong foundation and ability to learn and use the language effectively.  All of our material has been edited and reviewed by qualified people to bring a quality product to your school.
We believe that what makes our curriculum so successful is the engaging stories that are real life testamonies of missionary children with their pictures and cultural tidbits.  The students will be challenged in their Faith to take a closer look at their own personal relationship with Jesus Christ.
MFB stands for My Father's Business because from the very beginning we have sensed God leading us and guiding us in developing this curriculum. We give Him all the Glory and pray that you will be blessed as well as you seek to learn one of our world's many languages!
About the Authors:
Debora Regnault Hawkins is the owner and primary developer of MFB Publications.  She was a missionary kid who grew up in France and went through the French school system until grade 11. At this time she transferred over to a missionary school in Kandern, Germany called Black Forest Academy. There, she finished high school before moving to Canada and attending Trinity Western University in British Colombia where she studied for an education degree in Education with psychology and French minors.Debora married Mark Hawkins in 1993 and now they have two teenage boys. They live in Niagara Falls, Canada where she has taught French at a small Christian school for six years. Debora felt God inspiring her at that time to develop a curriculum that would combine her love of the French language, with her missionary experience and add a Christian perspective to the French classroom.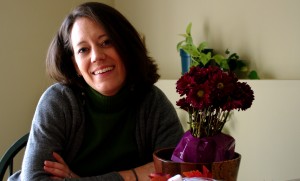 Janelle Klinsing Groeneweg joined the MFB Publications team in 2010 to help with the development of the Spanish curriculum.  Debora and Janelle had been classmates at Black Forest Academy and shared a common love for missions and languages.   Having spent her growing up years from 5 to 17 years old as a daughter of church-planting missionaries in Barcelona, Spain, she has incorporated stories from her life and other missionaries' children into our Spanish curriculum.
Janelle's academic preparation includes a bachelor's degree in Middle school education with areas of emphasis in Science and Spanish, and a master's degree in (Science) Education.  She also has over 13 years of classroom teaching experience in middle school, high school and college levels.  Janelle taught in Ecuador for many years and has a good understanding of the differences between Spanish spoken in Spain and South America.
She currently lives in Minnesota with her husband and, in addition to her work developing curriculum for MFB Puplication, she is an afterschool tutor for elementary and high school students (through Sylvan Learning Centers), and an adjunct instructor of Spanish at Bethel University.  We are confident that both students and teachers will enjoy the fun loving stories and anecdotes taught in Mision Mundo by Janelle!